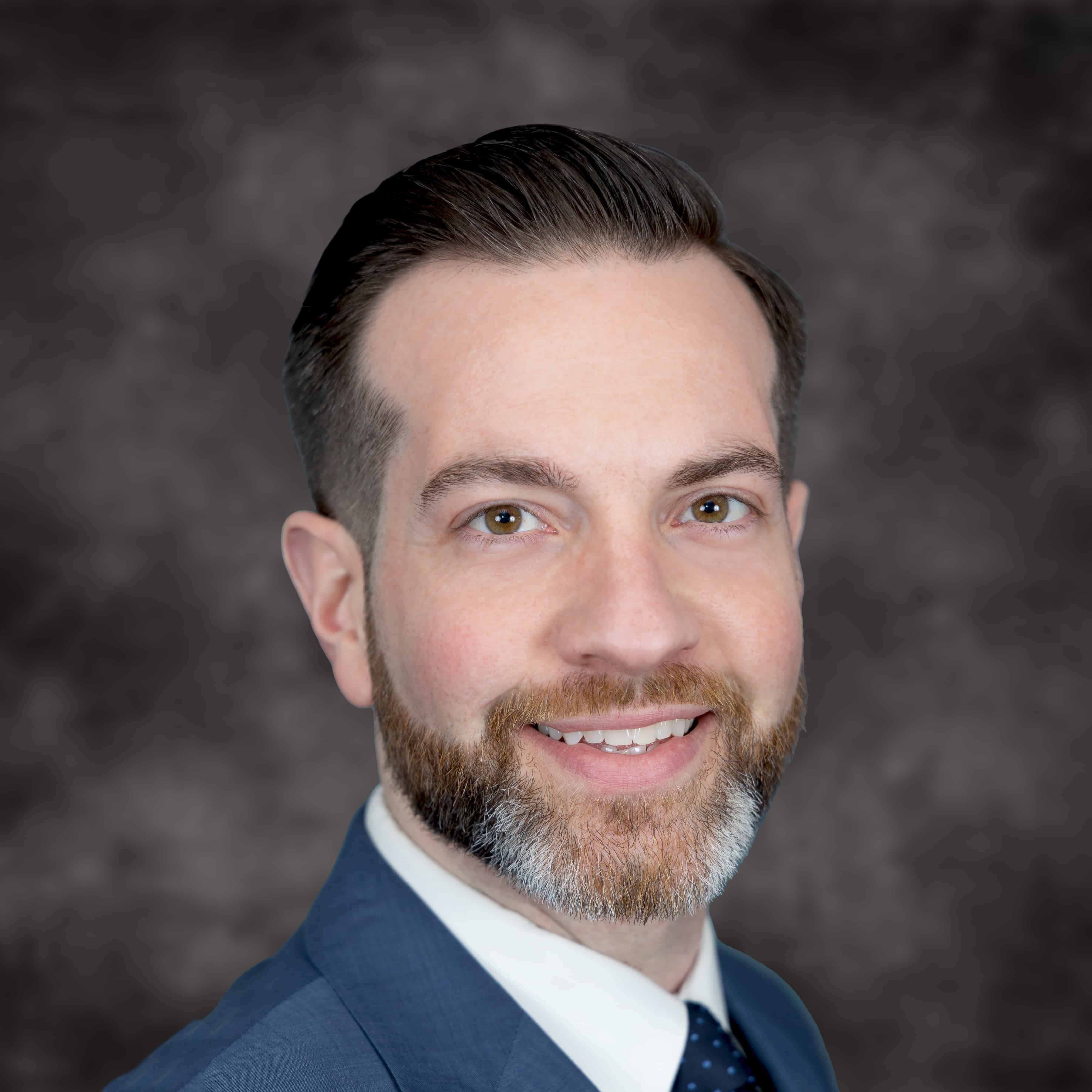 CEO | REALTOR
|
Principal Broker
One could say that Paul has the real estate gene. Watching his grandmother own and manage multiple properties sparked his passion; by the time he was 9, he had the goal of owning and renting out property just like he watched her do. In January of 2019, Paul realized his childhood dream by becoming the Owner and President/CEO of Keeler Family [...]
One could say that Paul has the real estate gene. Watching his grandmother own and manage multiple properties sparked his passion; by the time he was 9, he had the goal of owning and renting out property just like he watched her do. In January of 2019, Paul realized his childhood dream by becoming the Owner and President/CEO of Keeler Family Realtors.
Born and raised in Concord, NH, Paul hopes to help buyers and sellers realize ​their​ dreams, whether that's buying a first home or selling a fifth. His professionalism and work ethic combine to provide unparalleled top-quality service for his clients. Paul is always working in his clients' best interest; he's motivated by an innate desire to help others achieve their goals.
Paul's professional experience reaches beyond the world of real estate. In college, he studied Behavioral Science and graduated summa cum laude with a B.S. from Granite State College. This degree and Paul's passion to help others led to his years helping New Hampshire children as a Behavioral Specialist. Paul (a varsity wrestler, himself) has coached middle school and high school wrestling teams since 2006 and was inducted into the Concord High School Wrestling Hall of Fame in 2021. As a wrestler, Paul realized that communication, hard work and dedication are keys to success, and he applies that same philosophy as a real estate agent and Owner of Keeler Family Realtors.
Office Location
567 Pembroke St
Pembroke, NH 03275
Contact Info
Specifications
Languages:
Specialties:
Service Area:
Paul's Testimonials
Paul Hrycuna worked with my wife and I to buy our first house and I cannot say enough great things about this guy. He is as hard working as they come, working early in the morning till late at night to help us close. Even though he was swamped with work he made us feel like we were literally his only client and for that reason alone I would tell anyone looking for a house in New Hampshire to call him first. Thanks again Paul
The Carter's
Paul was amazing when we were buying our first home! He was kind and very patient with us - no easy task when we asked 1000 questions & had four kids running around! We really loved that he gave us his honest opinion about a home & never tried to put us into something that wouldn't work for our family. He took what we were looking for and our budget seriously & helped us find a great home! We recommend him to anyone we know looking to buy or sell & will definitely be using him in the [...]
Trina D
Keeler Family Realtors is great! Paul is very knowledgeable and always answered all of our questions. He looked out for our best interests and made the selling process smooth and easy from start to finish. He was readily available when we needed him and explained things in a way we could understand. We had a great experience with Keeler Family Realtors and will be using them for any of our future real estate needs. Thanks Paul!
Annie L.
Paul helped my husband and I buy our first house as we were moving from out of state in the middle of the pandemic. I couldn't have asked for a better experience! Despite all of the stress, Paul was so helpful in being available and answering all of our (many) questions throughout the entire process. I'm so glad we went with Keeled Family Realtors and I would recommend Paul to anyone!!
Shelby & David C.
Purchasing a home is so much more stressful than anyone wants to admit. You are making such a big decision in such a short amount of time. Having the right real estate agent is so very important. Paul Hrycuna made the home buying process much easier to navigate. He spent time answering questions and providing his professional insights along the way. At the time we were purchasing our home, the market was moving fast. We were able to find, bid, and get our home with Paul's help! I recommend Paul [...]
Kim B
By far the best experience we've ever had with an agent. We switched over to Keeler half way through our homebuying process, and it was the best decision we made. Paul exceeded our expectations as an agent, and he helped make the process easy and enjoyable. Very family-oriented and we felt right at home. I highly recommend!
Josh D
Paul is such an amazing realtor to work with!!! His knowledge in the field and his calm, kind, and fun personality made the process of selling our home so smooth and easy. Integrity is what he stands for and is what you're going to get with him. We will be contacting you in about a year when we are ready to buy!! Thanks for all you do!   [...]
Derek & Rebecca D.
We've trusted Keeler Family Relators with our first home and now we just finished closing on our second home. It is a pleasure to work with Paul, he is very responsive and personable. Paul was able to make a virtual reality walk through of our home, so we can always go back and visit our first home! Would highly recommend Paul and KFR!
Virginia P
When I found out my parents sold their home and they wanted to move to Concord to be close to us, I knew that they needed Paul! Paul once again found my parents forever home quickly! They are nothing but pleased with how smoothly things have gone because of Paul, and how he used his hustle, knowledge of the city, and network of connections to make things happen for my parents! Thank you Paul once again for being such an amazing relator! [...]
Karly M
Paul is a rare breed. I have gone through this process with him and would not have made it without him. His attention to detail and his passion and loyalty know no bounds. He has gone above and beyond for my wife and I, many times. He is also patient and understanding, and will do whatever it takes to get you in your home. I would not use anyone else, as they will fall short of his service. [...]
Bob K
Contact
Hi there! How can we help you?
Contact us using the form below or give us a call.
Hi there! How can we help you?
Contact us using the form below or give us a call.