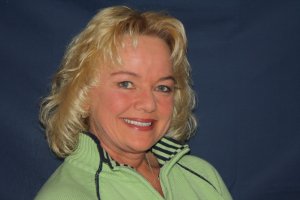 Realtor | Keeler Family, Realtors
Keeler Family, Realtors
567 Pembroke St
Pembroke, NH 03275
Email Phone: 603-225-3353 Fax: 603-224-4151

About Karen
I was born and raised in Concord NH. I have two grown sons and five wonderful grandchildren. My favorite pastimes are spending time with family and friends, camping and kayaking.
My greatest passion has always been helping people.
I joined Keeler Family Realtors in 2004 after a long career in business management, sales and customer service. Prior to that I taught childbirth education and trained in midwifery. Being able to help during one of the most important experiences in people's lives was why I chose to become a REALTOR.
Buying or selling a home is a very important milestone, and at times can be an emotional process. Clients and customers want a REALTOR they can trust to get the job done, yet have compassion to understand their wants and needs. My clients come first!
Since becoming a REALTOR I have been very active in the Concord Board of REALTORS, NH Association of REALTORS and local charities.
When it comes to protecting the individual rights of home ownership, I pay attention to, and support political issues or calls to action that help do just that.
I've made many friends along the way. I love being a REALTOR and part of the Keeler Family team!
Karen Robinson-DeAngelis
Top Producer Keeler Family Realtors 2017
Five Star Top Professional Real Estate Agent Award 2011
President Elect, Concord Board of REALTORS 2009
Board of Directors, Concord Board of REALTORS 2007, 2008, 2009
President's Award, Concord Board of REALTORS 2007
Honor Society CBR/NHAR 2007, 2008
Good Neighbor Award, NH Association of REALTORS 2008
Board of Directors, RDVCC (Rape & Domestic Violence Crisis Center, Concord) 2009
Member of CBR, NHAR, NAR and Greater Concord Chamber of Commerce since 2004